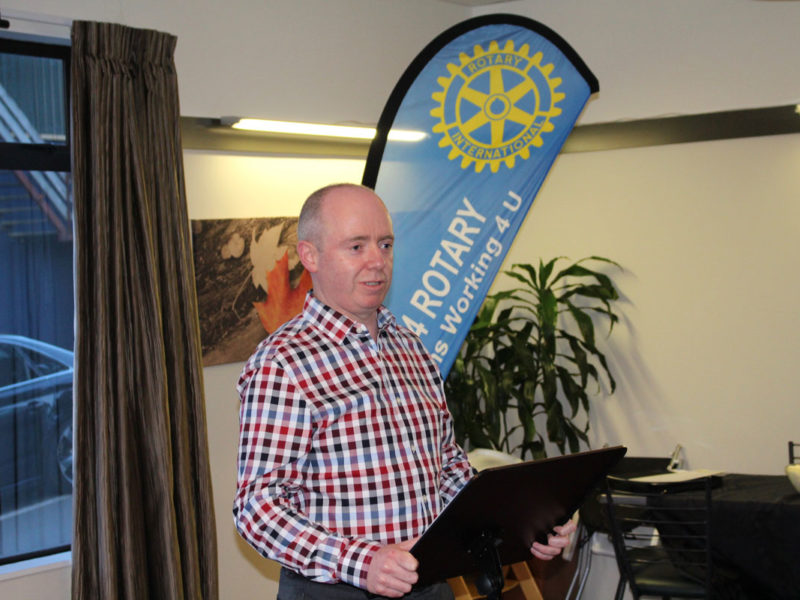 On 10 October 2016, Johnsonville Rotary hosted a club raid by Plimmerton Rotary accompanied by their female French Rotary Exchange Student, Laurie.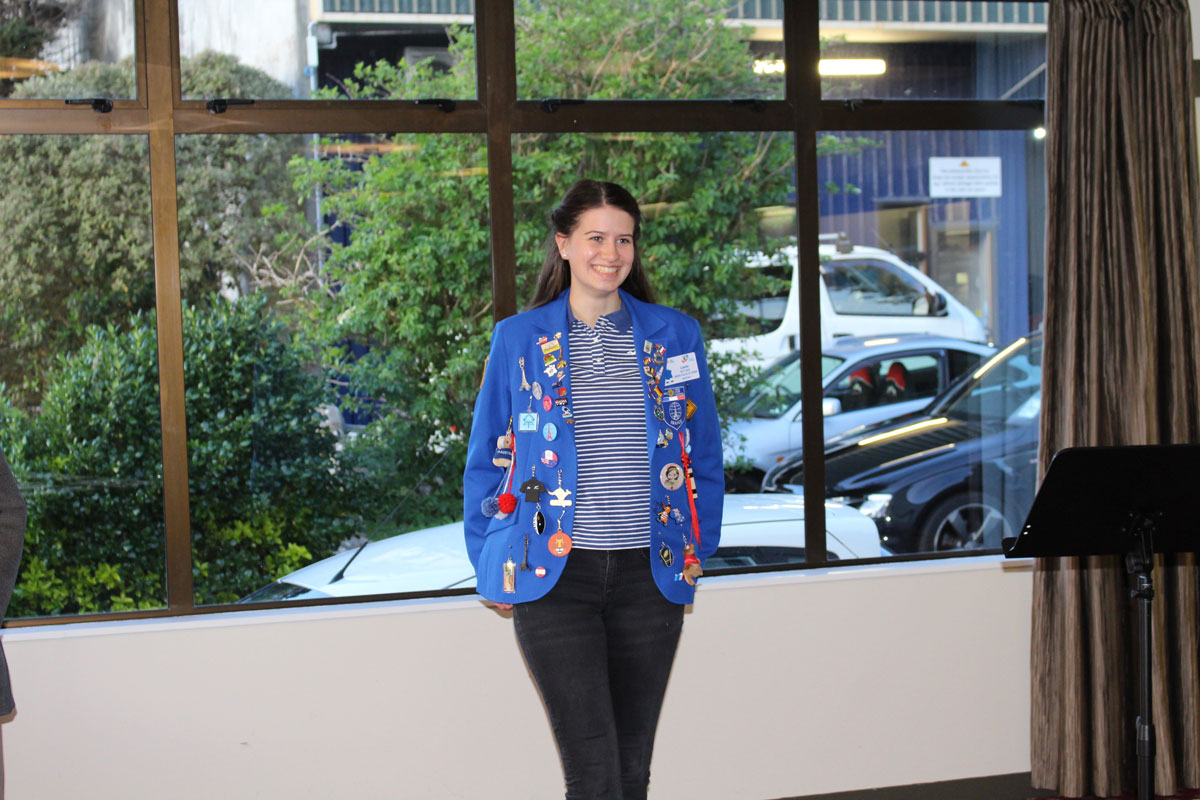 Laurie introduced herself to the club, with a brief resume. She comes from Amiens in France. The photo shows her addressing the Rotarians.
Our guest speaker was Shane Harmon, the CEO of the Westpac Stadium Trust (which manages Westpac Stadium): see photo. Shane left Ireland 21 years ago, to take up a position in Australia. He became involved with the 2003 Rugby World Cup, promoting it and selling tickets to it. $200 million was taken in ticket sales. Since that he has been heavily involved with rugby in Australia and New Zealand. When he was offered the CEO position at Westpac Stadium, he jumped at the chance to try something new and the lifestyle he and his family could have in New Zealand. He & his family love it here.
Shane has worked and is working on a vision to improve Westpac Stadium for its users and stakeholders like the Regional Council. It is now playing a bigger role in the area, it has improved marketing and is interactive with its clients and the public, via social media. Many more activities are hosted there, and it has the biggest events calendar in NZ. 69 events are scheduled for this year. This fills hotels and other venues in the Wellington region. The Stadium is in good financial health.
The Stadium Trust is spending $200 million on improvements to the Stadium, ranging from completely new turf in December, to new see-through cladding (to enjoy the view), so it will actually no longer look like a cake tin.
---