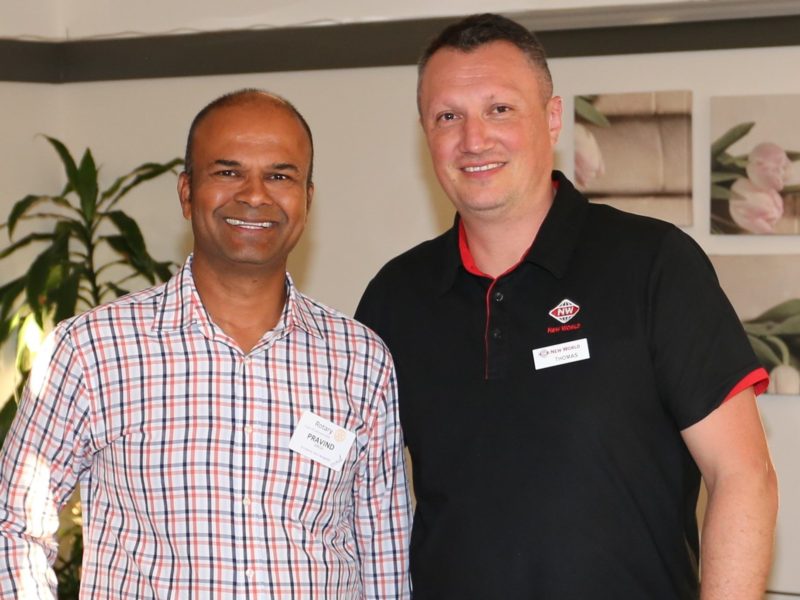 Thomas Ben was our guest speaker on Monday 11 February 2019. The Photo is of President Elect Pravind Singh with Thomas Ben immediately after Thomas's talk.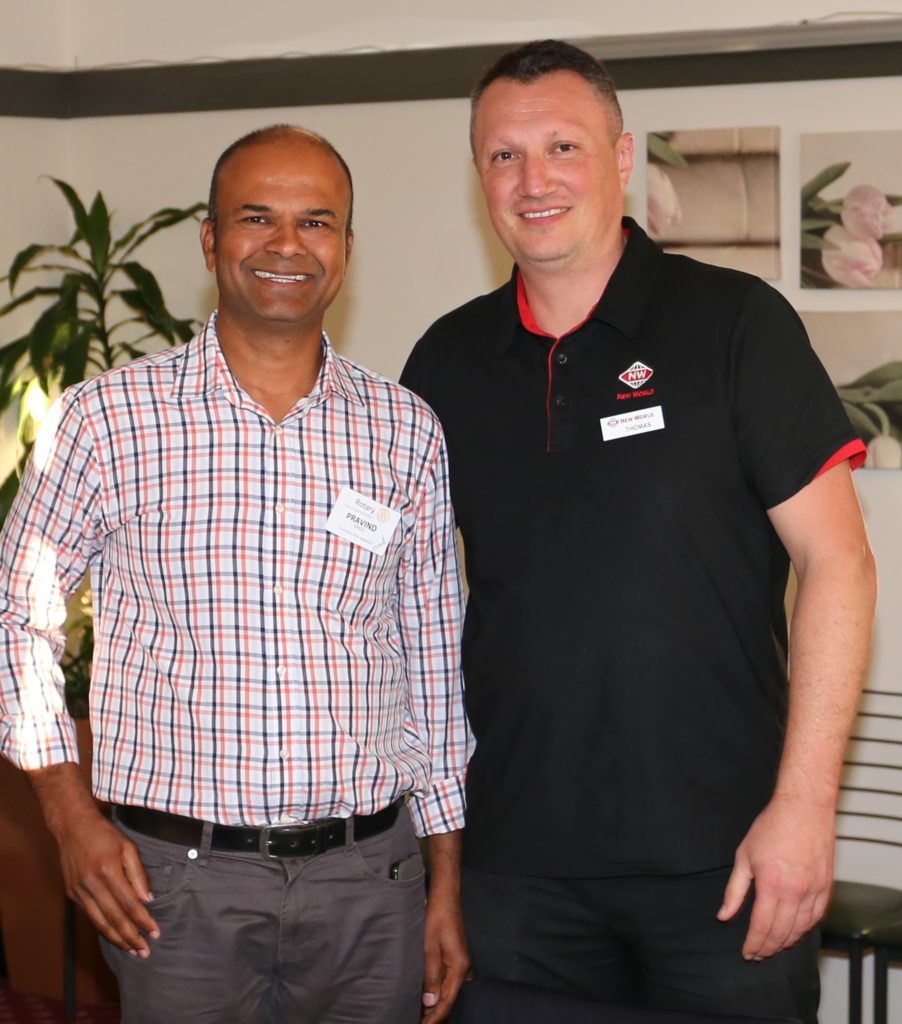 He and his wife Antionette are the new owner operators of the New World, Newlands. They and their children all work at NW Newlands.
Thomas spoke of his life journey to this point, starting with his childhood in South Auckland and being brought up from the age of 8 by his grandmother. Then doing a mechanic apprenticeship which led to his moving to Japan for nearly 2 years with Honda. Back in New Zealand his life took various paths including winning on "The Apprentice", which was run at the time by Terry Serepisos.
The next phase in Thomas's life was helping manage the Hurricanes, in Wellington. After a time, he decided to chart a new direction into running a supermarket with Foodstuffs' New World franchise. He passed the required test and did his hands-on training at NW Karori, before taking over the NW Newlands from Ross & Donna Jordan.
---