Teddy Bears Picnic – 14th March
Johnsonville Rotary's Fun Day for families with young children – Teddy Bears Picnic will now be on 14th March at Rewa Rewa School. This assumes Wellington is back to Covid Level 1 by this date
Bring your Teddies, your family and be ready for a fun time. There will be prizes for the Teddies!
There will be some food stalls, sausage sizzle and entertainment; Shabby Salon, Facepainting, Bouncy Castle, Colouring Competition, and more.
Entrance is Free, you may want cash for food or bring along your own picnic.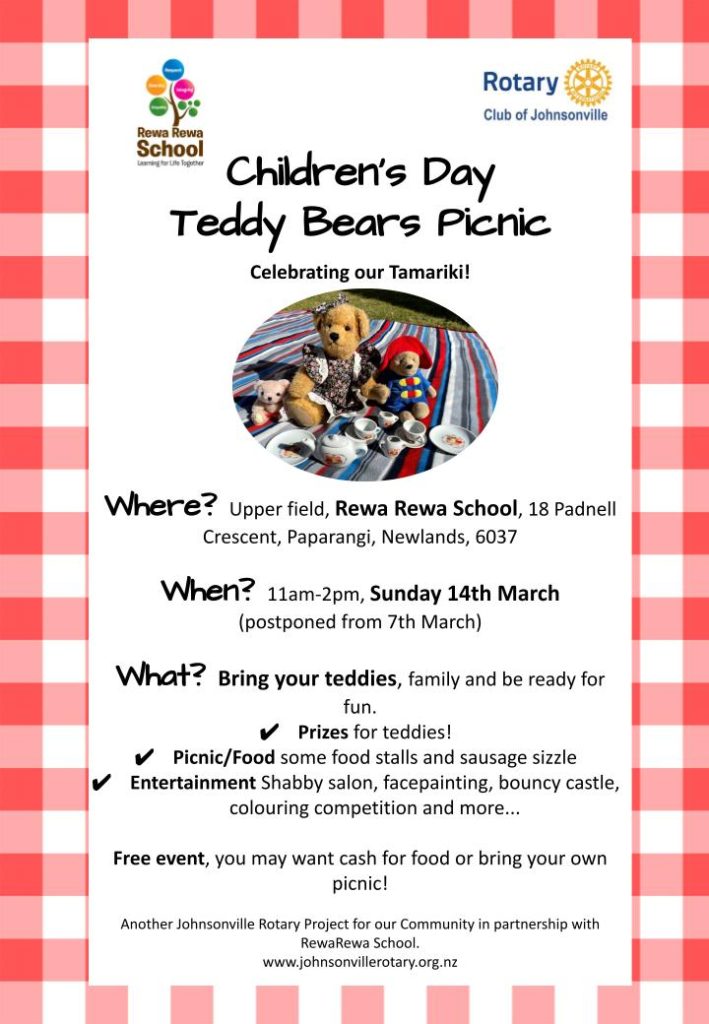 We look forward to seeing you at the Teddy Bears Picnic at Rewa Rewa School.
---