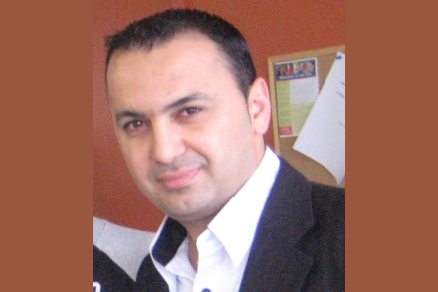 On 13 February 2017, Sarjon Warde was the guest speaker at Johnsonville Rotary. Sarjon, a Red Cross resettlement officer, spoke on "Resettlement of refugees in New Zealand". This was particularly pertinent given NZ's recent intake of refugees from the Middle East.
Sarjon is from Mosul in Iraq and, as a result, speaks both his own home language (Assyrian), and other languages such as Arabic, which is most helpful dealing with refugees from the middle east. His father was an English teacher, which gave him his English skills.
The refugees coming to New Zealand via the UN, are first selected by the UN and if picked are offered the option of going to NZ or elsewhere. Once they arrive in NZ they are accommodated at the Mangere Centre in Auckland, where they receive health checks, orientation to NZ life and other assistance to make their later transition to NZ life easier. Sarjon (and other resettlement officers) will usually make first contact with the people for resettlement in Auckland at the Centre, to get to know them and make their arrival in their final destination less traumatic. When a refugee family arrives in say Wellington, Sarjon meets with them and they are settled into their new home and linked up by him with other government and NGO support services (social welfare, work and income, etc). Sarjon does follow up visits to assist their integration into NZ society.
---