Nada Bakery in Johnsonville and Tawa
On 27th September Judith Gray; Managing Direvctor of Nada Bakery was guest speaker at our club meeting. Judith outlined her career which started when she trained as a nurse and later how she met Peter Gray who started the family business that is Nada Bakery today. Originally, Judith looked after marketing, recruitment and general administration for Nada Cakes (as it was then known) until becoming Managing Director of the business after the sad passing of her husband Peter in 2005. Today, with her son, Judith has grown the business with both a successful online business supplying product all across New Zealand as well as continuing to sell their products through shops across the Wellington region.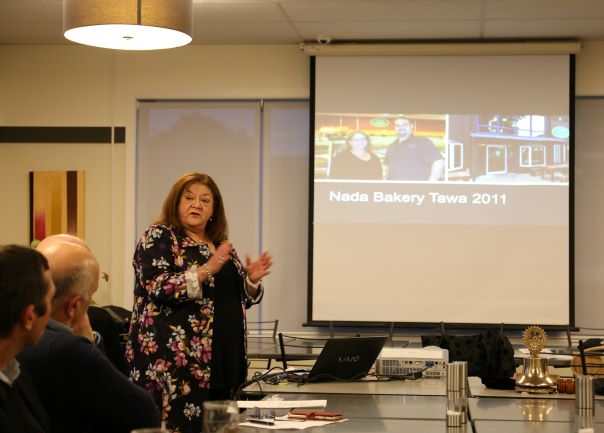 Judith explained that both she and her late husband have been very active over a long period in the New Zealand Baking Industry Association and Judith was honoured with LIfe Membership of the organisation in 2017. Nada Bakery continues to grow successfully as well as winning awards and prizes for their pies and other products.
---