The Johnsonville Rotary Christmas Market has moved on line this year due to Covid 19.
We are pleased to support the following market stalls that would have physically been with us in Johnsonville this year.
They are local businesses producing great products and available for Christmas orders. Please scroll down check out their links.
We will be adding new market stalls as they become available so keep coming back to visit
---
Lavish Prints by Victoria
Lavish Prints by Victoria provides customised products and clothing, vinyl decals, and custom-made wedding and party stationery.
We have a variety of ready-made gift items for sale, such as candles, pot holders, drink bottles, key-rings, and baby onesies. We have bamboo toothbrushes that can be customised with your child's name.
We also have wedding and party invitations that are able to be custom ordered. Use these links
https://www.facebook.com/lavishprintsnz
Or
---
Denika Mead – Author and Creative Writing Classes
Denika Mead is a teen author and has just released her fourth fantasy novel, The Last Kingdom.
Her previous series, Royal Orchid, is a fantasy adventure set in New Zealand and the fictional world, Ghost Orchid. It tells the story of 14-year-old Ivy who falls through a portal into an icy wasteland. Through battles, a murderous dragon, an undead army, and a lurking magician, Ivy fights to discover where she belongs. A great mix of action, suspense, drama and heart.
Denika also runs creative writing classes for children.
You can find out more about Denika on her website
https://www.denikameadauthor.com/
Check her out on Instagram @denikamead
---
Ake Ake Cutlery Rolls and Beekind Wax Wraps
---
Kaleidoscopic Designs – Handmade Fluid Art Creations
---
LiseyRoseNZ – Handmade Jewellery and Decorative Art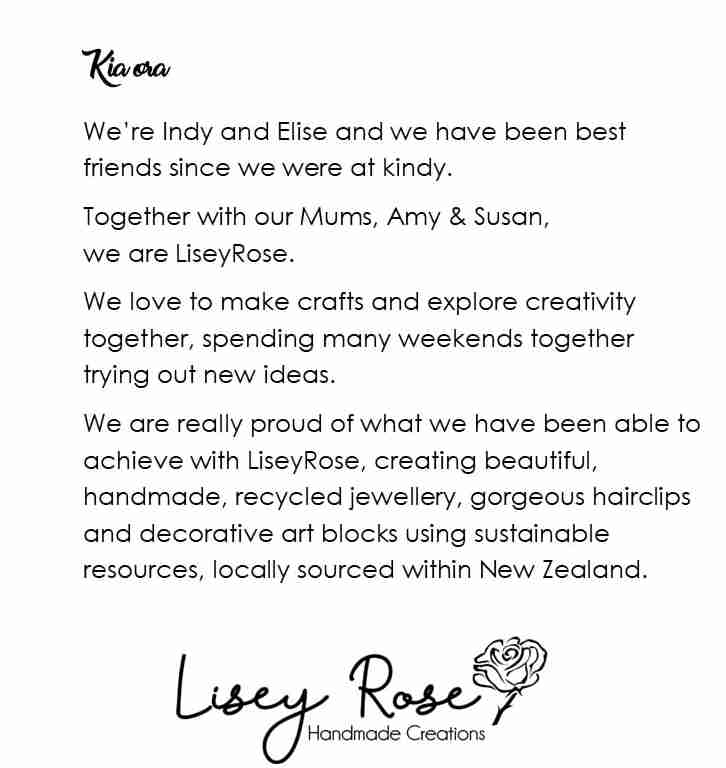 Visit our gift shop at:

---
Maria Elizabeth – Artist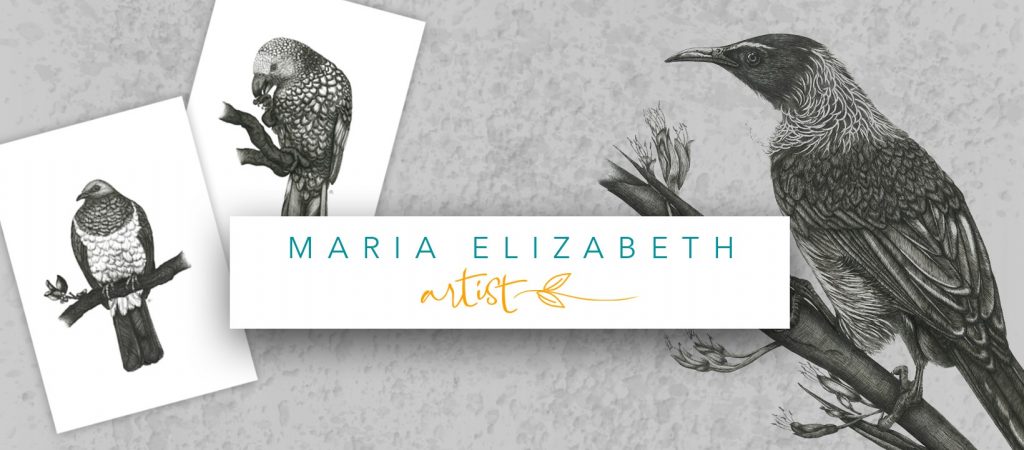 You can see options I have available and purchase via the following links:
Facebook: www.facebook.com/artist.mariaelizabeth
instagram: @artist.mariaelizabeth
or email: artist.mariaelizabeth@gmail.com
I am an artist based in the northern Wellington Suburbs.
I have for a long time had a passion for wildlife and enjoy regular excursions into our beautiful landscapes.
I produce hand drawn New Zealand native bird prints, greeting cards, t-shirts, tea towels and tote bags based on my own personal photography.
My prints are reproduced on high quality 225gsm Epson watercolour paper using archival inks from suppliers within the Wellington region.
My endeavour is to provide high quality artwork at affordable prices whilst raising awareness of our native flora and fauna.
---
Manu Toi – Art by Kaitlyn Manu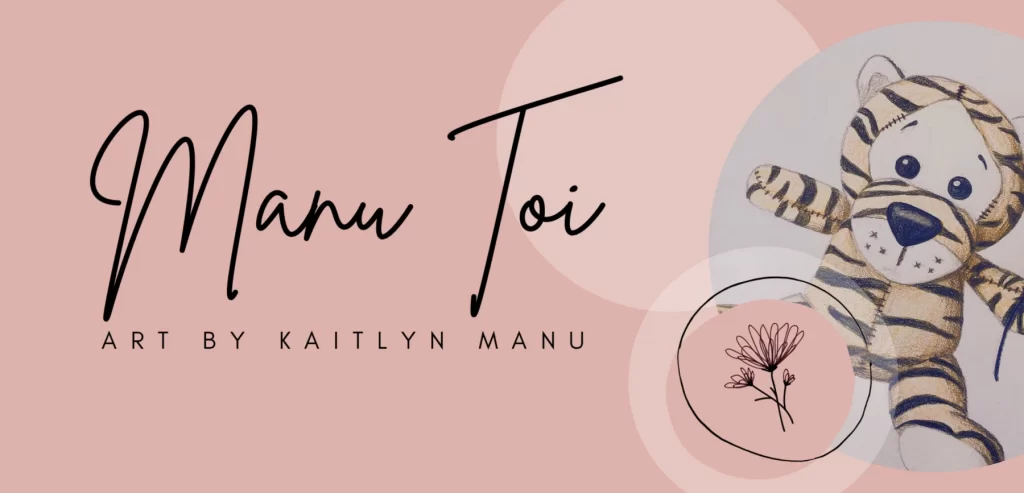 Manu Toi specialises in beautifully hand crafted polymer clay and imported charm earrings, made locally in Lower Hutt, Wellington
Please visit the on-line shop at:
https://manutoi.bigcartel.com/
Contact on Instagram at:
---
Alyx's Sweet Bakery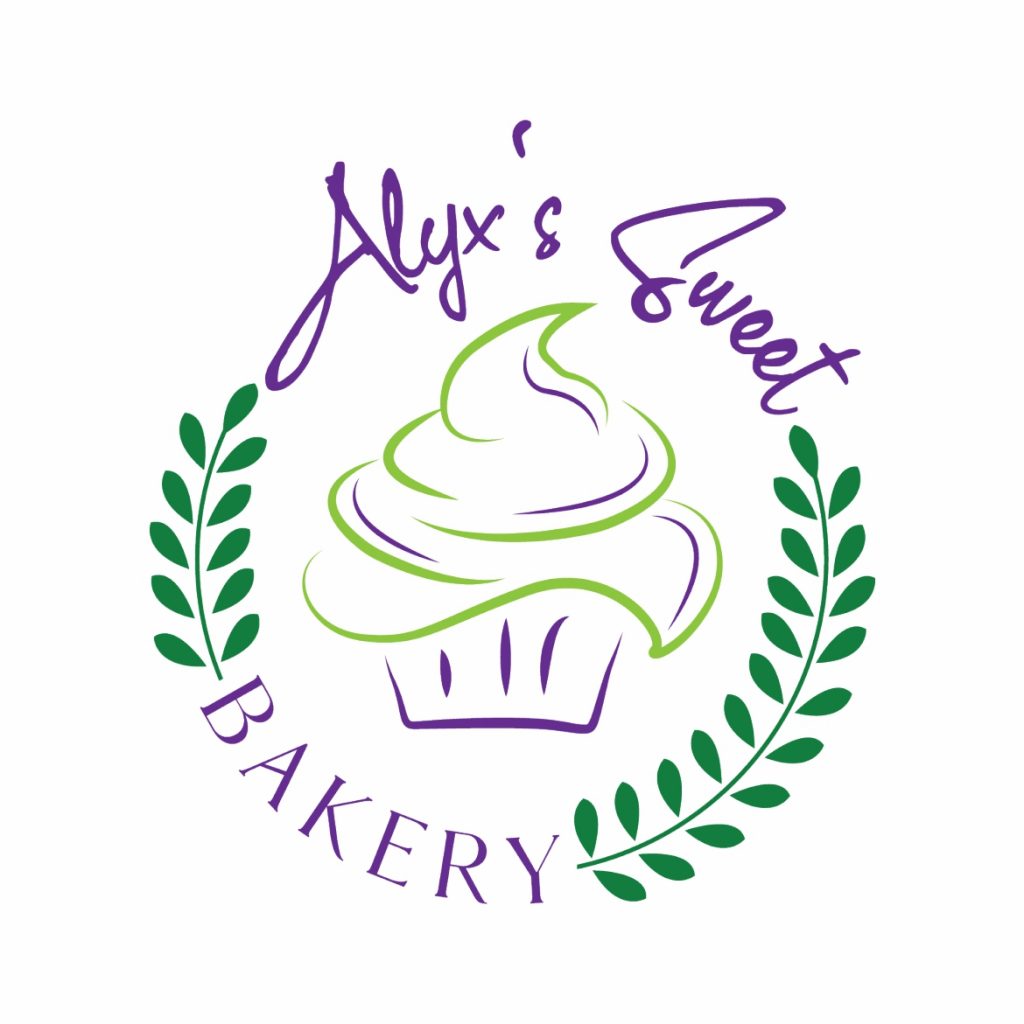 Alyx's Sweet Bakery is a family-owned and run business.
Our qualified baker (and her wonderful helper/mum) can create your favourite home-made sweet treats including an expanding range of Vegan and Gluten Free slices and cupcakes; scones and savoury pies and sausage rolls (incl. Vegetarian).
We also take orders for Specialty cupcakes and cakes! But that's not all… we also have for sale our homemade aprons and facemasks (many in matching fabrics) adult and child sizes.
For more pages and info, check out our Facebook:
https://www.facebook.com/Alyxssweetbakery
and Instagram at:
The images of sweet treats and aprons/masks shown below are an indicative selection of our Xmas range so pop into the Bakery, we'd love to see you soon!
---
Made in Newlands – Soap & Skincare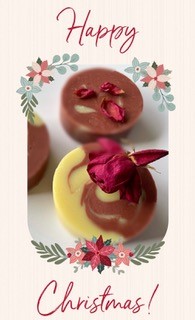 Are you looking for sustainable Christmas gifts?
What can be a better gift than natural and locally handmade soaps for your loved ones, friends, or colleagues?
Made in Newlands have prepared a range of natural and handmade soaps, shampoo and conditioner bars (as part of the Johnsonville Christmas Market 2021).
Made in Newlands is a 'sustainable living' soap and skincare hobby (entrepreneurship).
The soap and skincare products were handcrafted with love and care in small batches, and are beautifully packaged using eco-friendly materials. The theme chosen for the Christmas 2021 collection is 'Christmas in the North and in New Zealand', so we named some of our popular soaps as 'Snow in Wellington','Summer Rose', and 'Meri Kirihimete' soaps (see photos for examples).
You can find more information about these soaps at:
https://www.facebook.com/MadeinNewlands
or email us at:
---