Life Flight Trust Donation
On 14 October 2019 Johnsonville Rotary welcomed Sebastian Grodd from the Life Flight Trust.
Sebastian outlined how the Life Flight Trust was set up and explained the very important role it plays today. The Life Flight Trust has helped over 30,000 people in need of urgent medical attention, saving many of their lives, including Johnsonville Rotarian Geoff Savell, who owns the Johnsonville Medical Centre Pharmacy. Life Flight Trust also operates an air ambulance plane.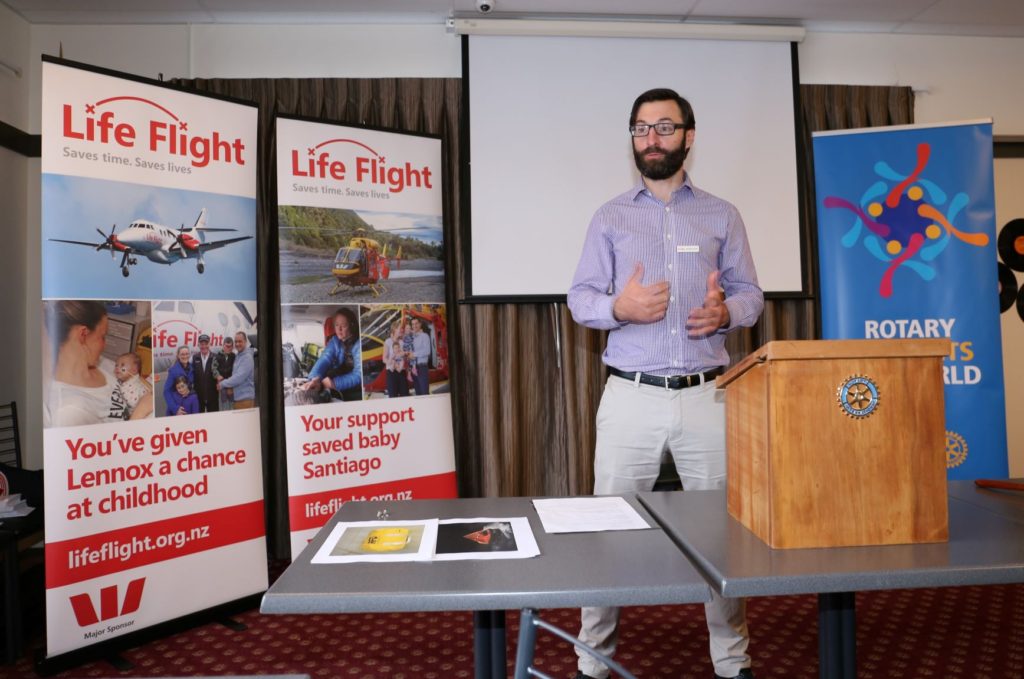 Johnsonville Rotary donated $8,353.18 to the Life Flight Trust to pay for a new life raft for their Westpac Rescue Helicopter. A new life raft was desperately needed because the rescue helicopter cannot operate without a life raft that complies with rigorous Health and Safety standards and the existing one no longer complied.
---