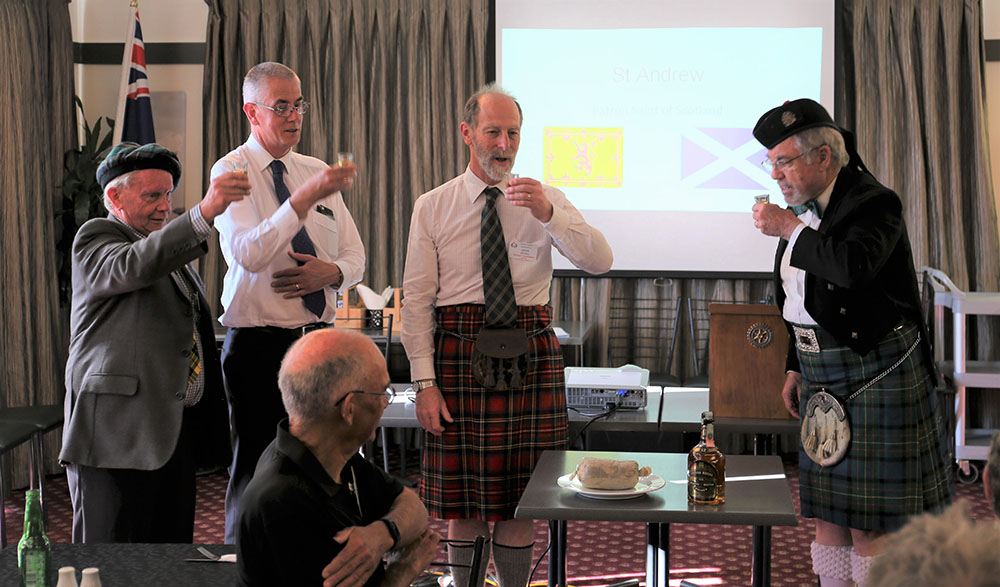 On 27 November 2017 Laurie Bond and Club members celebrated St Andrew's Day in typical Scottish fashion, as requested by President William Nobelen (whose mother was from Scotland).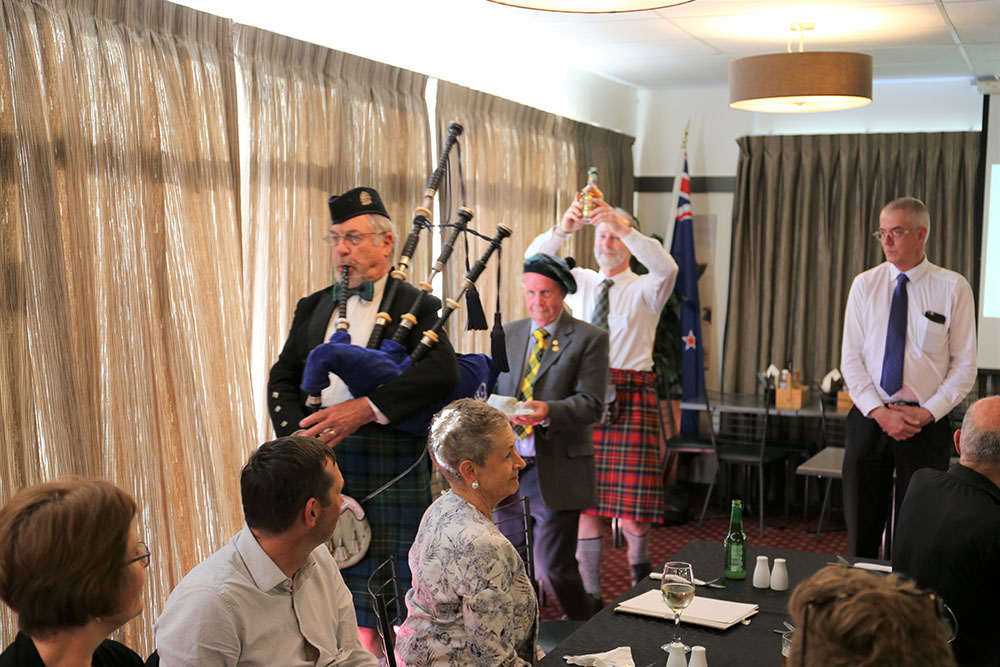 Laurie Bond pipes in the haggis and whisky, ably assisted by Vince Adams-Schneider and Geoff Savell.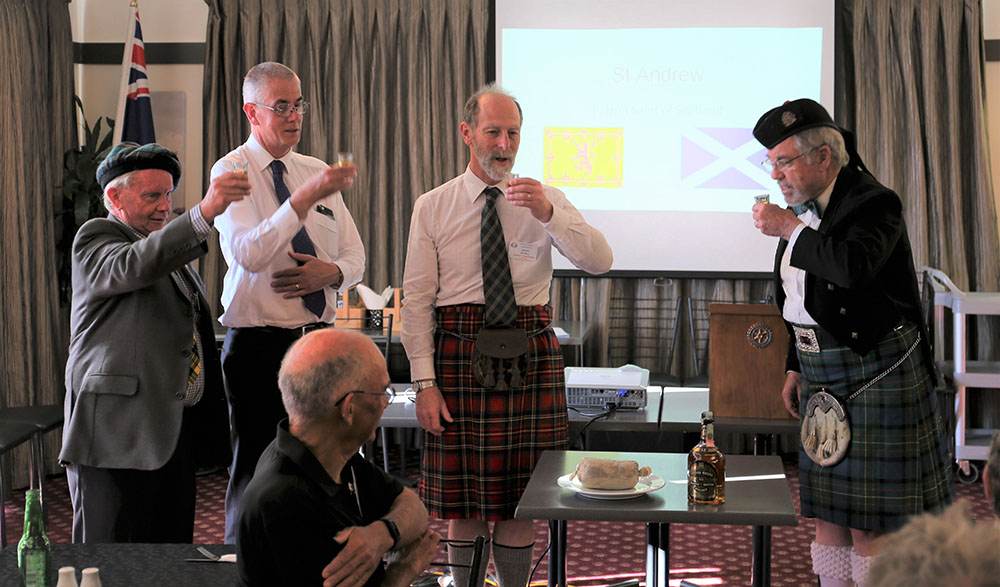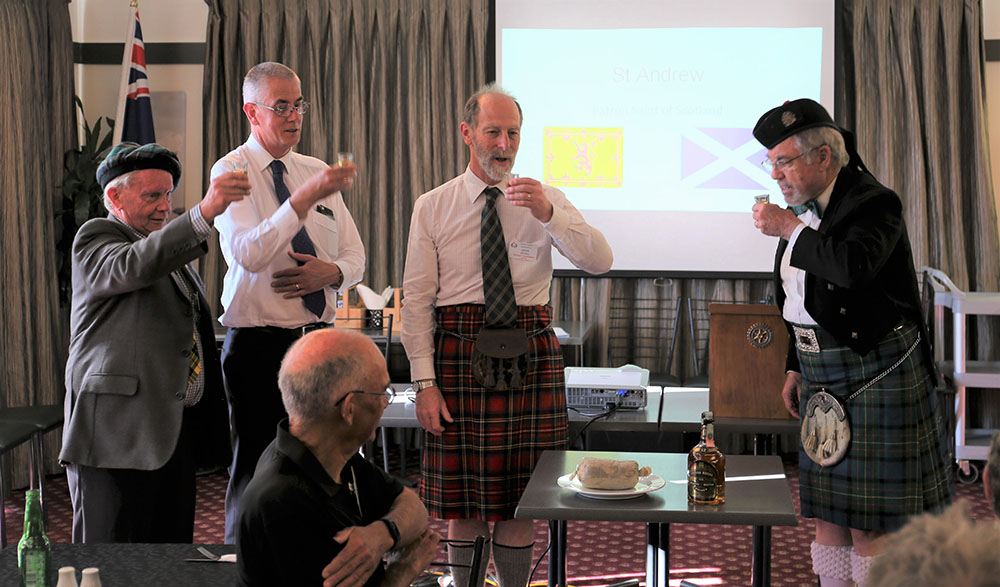 Laurie and assistants share a whisky toast to St Andrew and Scotland.
---