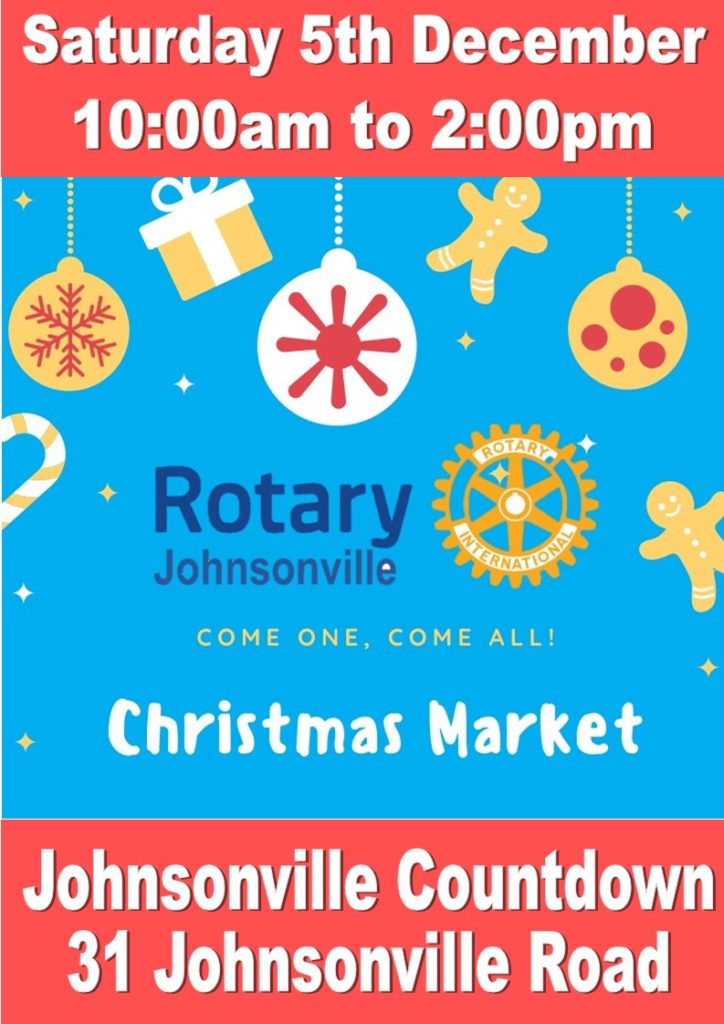 Kia ora
The Rotary Club of Johnsonville will be running a Christmas Market for the local community on Saturday 5th December 2020 commencing at 10.00am until 2pm.
The market will be located at Johnsonville Countdown, 31 Johnsonville Road, in car park on the route of the Johnsonville Christmas Parade.
There will be over 20 stalls selling jewellery, art, toys, plants, garden art, crafts, kids activities, food and drink.
For more information on the market or stall availability please use this link http://johnsonvillerotary.org.nz/contact-us/