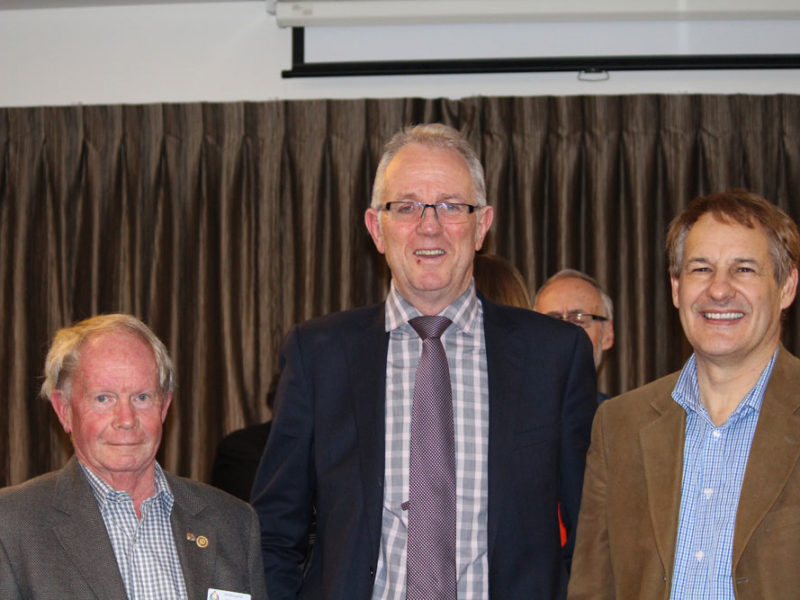 Greg O'Connor was guest speaker at Johnsonville Rotary
Greg O'Connor, the President of the NZ Police Association was guest speaker at Johnsonville Rotary.
Greg began his talk by saying he had been a Johnsonville/Ohariu resident early in his police career and it felt like coming home being back in Johnsonville and near where he worked in Porirua. He gave a fascinating talk on his career and on crimes he and others have dealt with. Finally he told the audience (who included guests from Porirua Rotary) that the key current challenge was dealing with the P (methamphetamine) problem, which is changing the dynamic of crime and making its users far more dangerous for the public and the police.
 Greg O'Connor speaking to Johnsonville Rotary on 11 July 2016
---