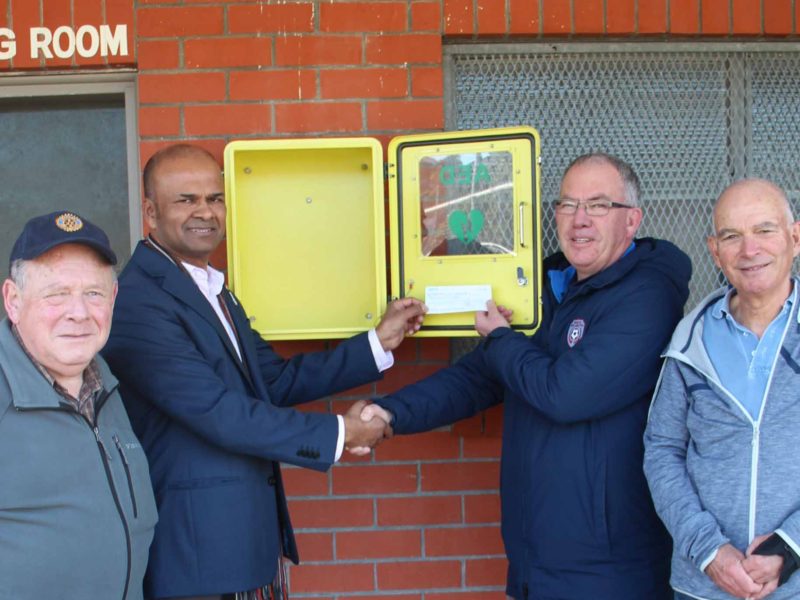 On 13 July 2019 Johnsonville Rotary donated $1000 towards a new defibrillator at the Alex Moore Park sports-grounds to replace the one that was stolen.
Grant Stephen, President of the North Wellington Football Club, thankfully accepted the cheque from Johnsonville Rotary President, Pravind Singh.
The $1000 was all that was outstanding after the insurance was paid, and makes it possible to now purchase a replacement without any delay. Lives may now be saved as soon as the new defibrillator is installed.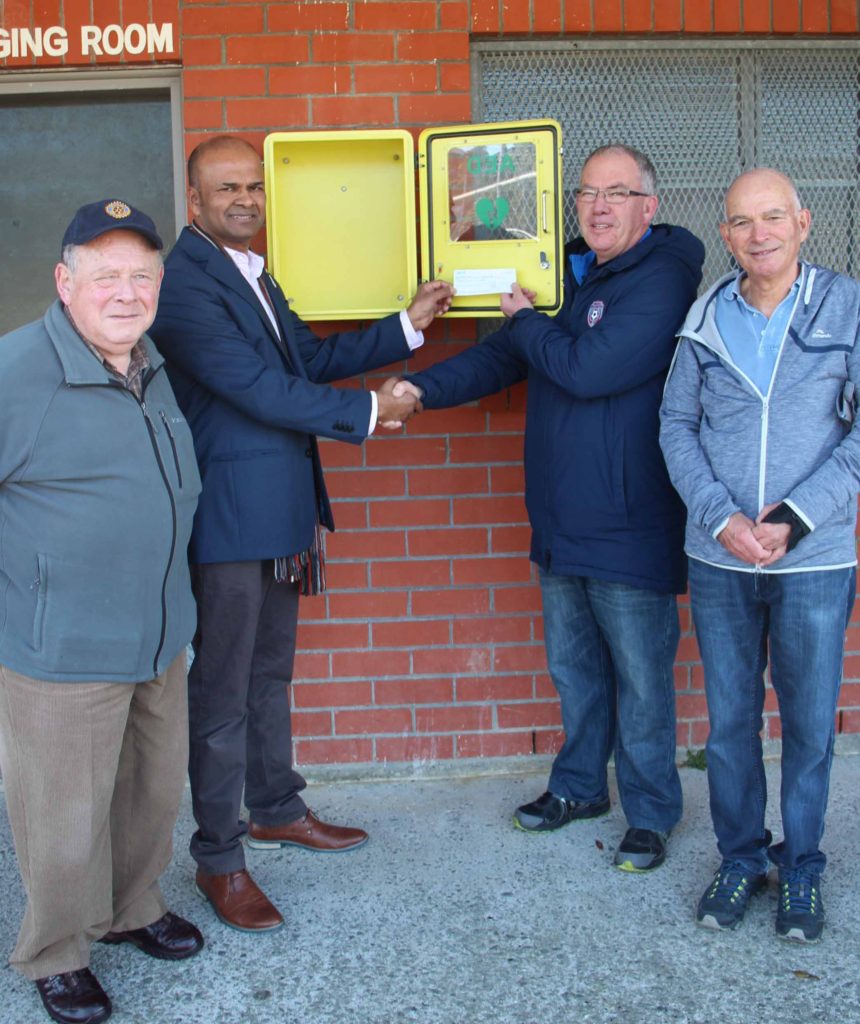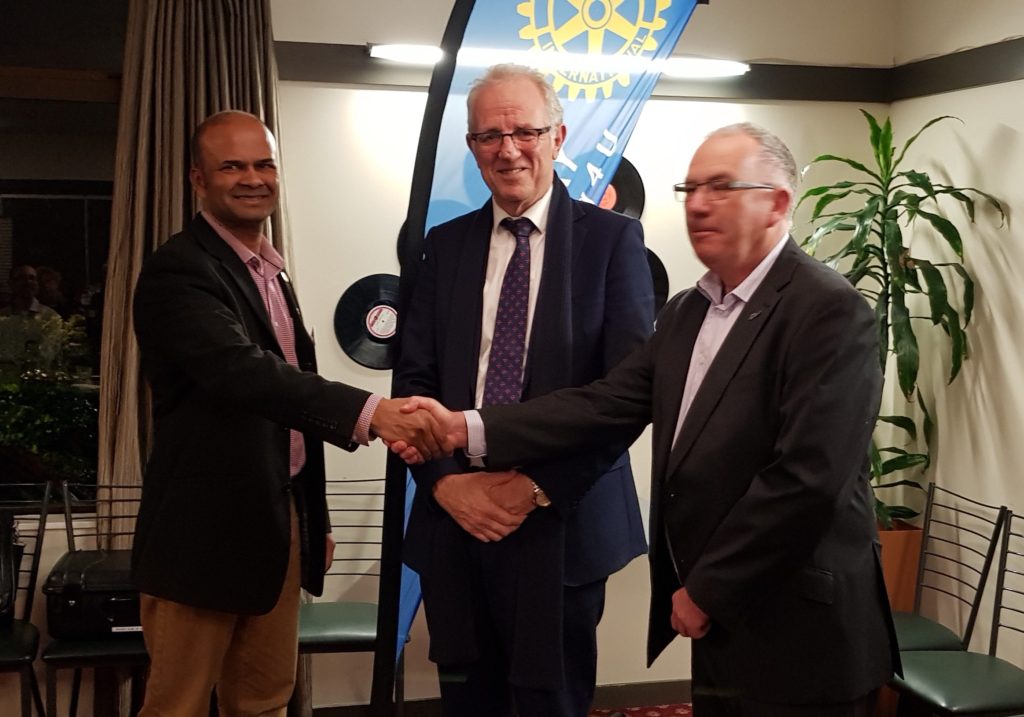 ---