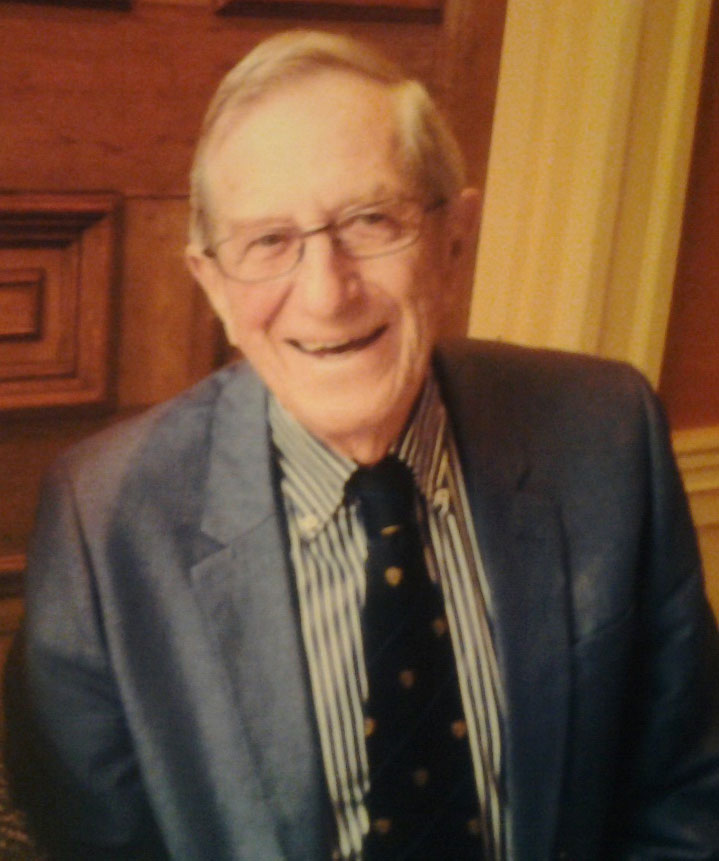 Colin Macintosh gave his new member's talk on 27 March 2017. Colin came to us as a transferring Rotarian from Christchurch, having been a Rotarian since 1978 (39 years), a past president, and both a Paul Harris and Sapphire pin awardee. This talk once again proved what amazing things some of our Rotary members have done in their lives.
Colin was born in New Brighton, Christchurch. He had 3 older brothers. His father was a veteran of WW1 and had been wounded at Passchendaele, in Flanders, on the Western Front. Although the family was not well off, they had a loving and enjoyable childhood.
In his schooling, Colin had always managed a "satisfactory performance", which he and his parents thought just fine. Till one day, in his third year, at Christchurch Boys High, his history teacher, Fergus Murray, challenged and inspire him to try harder. Colin did and pleasantly surprised himself and his classmates by coming 1st in both history and English (having been around 23rd out of 30 before that). He never looked back, and decided he wanted to be a teacher. He went to teachers' training college, then completed a degree at university, and did two diplomas.
His first teaching job was at South Bridge, a small community and school. He met his first wife, Marion, at a dance while there. They married in 1956, and by 1961 had 2 boys and 2 girls.
He then applied for a job in Christchurch, and by happy coincidence started at Christchurch Boys High School in 1960. He was welcomed by the Deputy Principal, Fergus Murray, who had inspired him. 15 years later, Colin himself became Deputy Principal. In 1978 he decided to try his hand at a co-ed school, and became head of Rangiora High School (north of Christchurch). He was there for 12 years, during which time the roll grew to 1350 in 1990. He retired at the end of his time at Rangiora. During Colin's time as a teacher, he covered an amazing range of activities (e.g. school plays, coaching, swimming, magazine editor, started a special "school" for difficult pupils to get them back into the mainstream, and was a founding member of the NZ Qualifications Authority). He also was deeply involved in Rotary activities, such as a Trust that rose to having $3 million, which was mainly used for youth.
After retiring, he still helped out, troubleshooting for schools in difficulty as a commissioner to run them, one of such appointments lasted a year. On the Rotary front, he led a 7-week Group Study Exchange to Cornwall & Devon, with 5 women in the team (aged between 28-30), ran Rotary President Elect Training for 2 years, and was on the Rotary Earthquake Response Trust for 3 years, till he came to Wellington.
Marion died in 2009 from melanoma. In 2014 he married Janice (they are both on the Shakespeare Globe Board NZ). They are happily settled in Wellington.
---